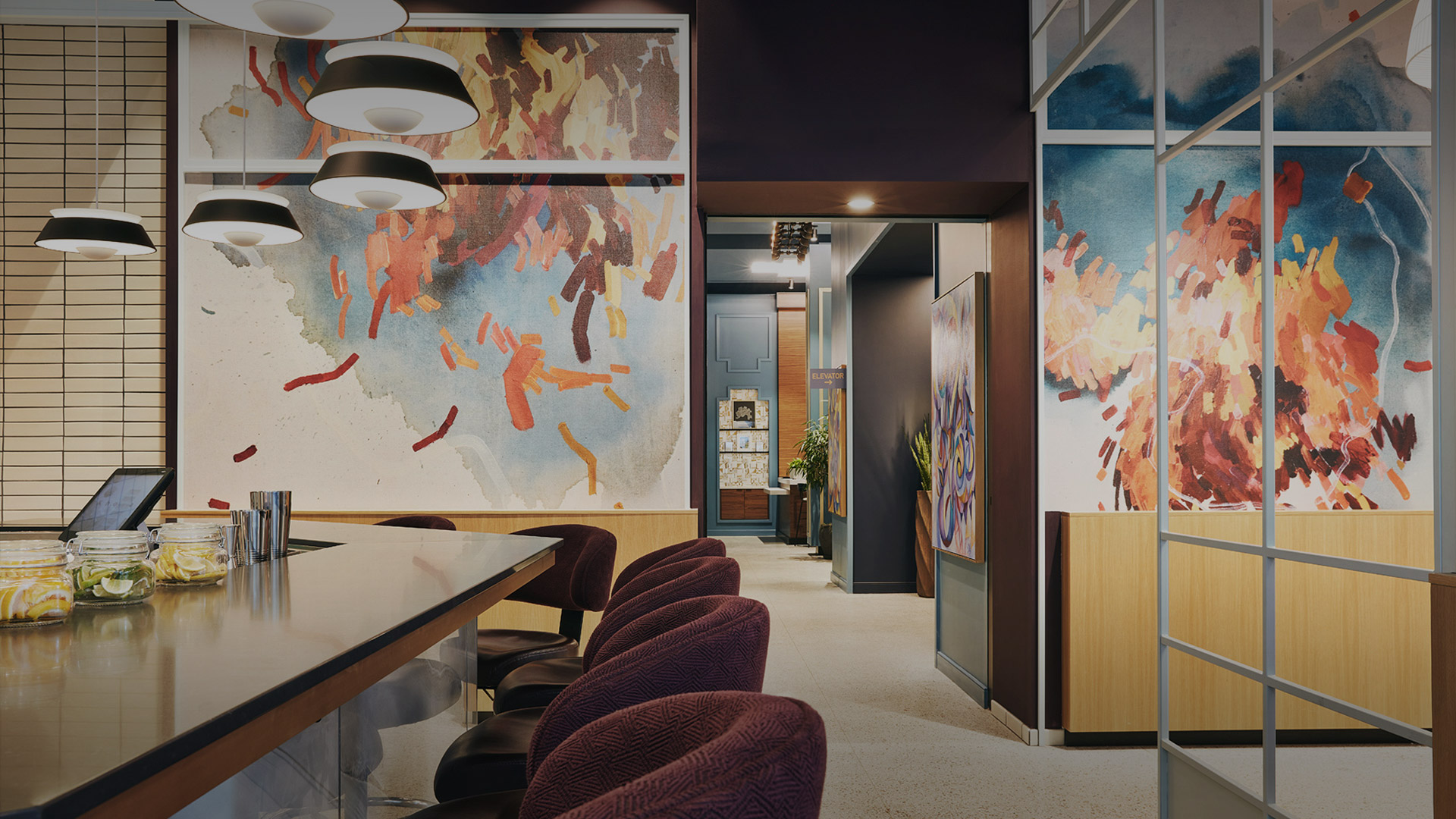 Local Customs,
Global Flavors
Khora Comes
to Cincinnati
Khora is a new restaurant, featuring contemporary, artisanal dishes that are locally sourced. Khora boasts dishes with bold and complex flavors, harmoniously balanced with sharing in mind.
Wagyu beef from Ohio cattle pastures, oyster mushrooms from a Kentucky farm, organic heritage grains milled just for us on a local family farm - the result is a "taste of place" unique to the region.
Hours
Breakfast
6:30 AM -10:30 AM
Daily
Lunch
11 AM - 2 PM
Monday - Friday
Dinner
5 PM - 10 PM
Wednesday - Saturday
Brunch
11 AM - 2 PM
Saturday and Sunday
Amazing Downtown
Location
01
Set within the new Kinley Hotel, Khora carries out the Kinley philosophy of fostering a social connection between people and culture in a space that's stylish and sophisticated, yet surprisingly unpretentious.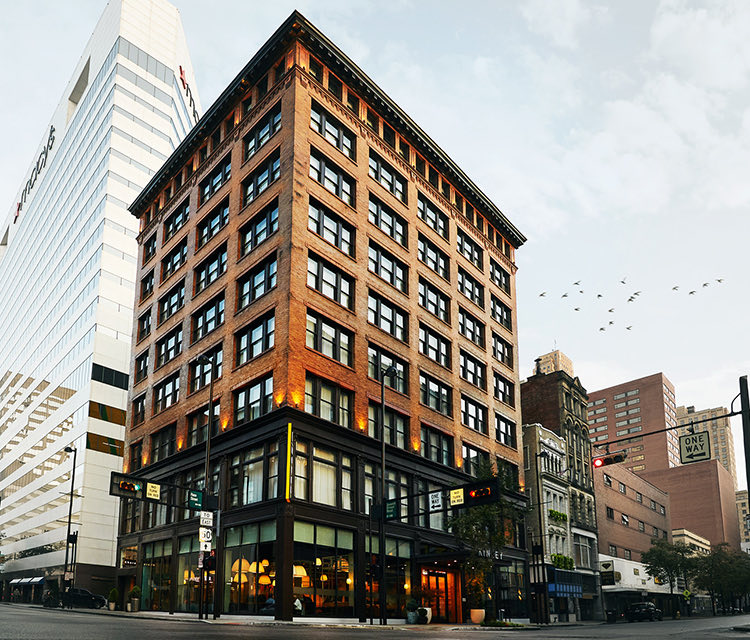 Unique Dining
Experience
02
Tuck into Khora's Gemelli "Cincy Style" with lamb ragout, pumpkin seeds, caramelized goat cheese or creamy Mafaldine with lobster and calabrian chili butter—just a preview of many modern pasta dishes with a Midwest twist.
Pasta From
Local Grain Growers
03
Savor pasta-centric menus built on grains sourced straight from the Ohio Valley and specially milled to order for the restaurant—which is named after the khorasan grain variety.
Cincinnati En Vogue
"2020's Most Anticipated American Restaurant Openings"
A Must-Visit
"The Most Anticipated Restaurant Openings of 2020 "
Above and Beyond
"Dinner at Khora was honestly one of the most fabulous meals I've ever had in Cincinnati. The pastas are incredible, the breadth and depth of the menu is perfect (unique and fascinating but not at all intimidating). The ambience is perfect and the waitstaff are excellent."
Epicurious Anticipation
"Khora totally exceeded my expectations. The food is beautifully presented with interesting ingredients. The original flavors of the ingredients are enhanced without overpowering. The service is impeccable. The decor and atmosphere is chic, modern with a touch of vintage and industrial charm."
An Unforgettable Experience
"Absolutely phenomenal food and experience. Highly recommend."
A Taste of Khora
at home
01
We have a variety of take-out options for you to choose from.
We'll do the cooking... you set the table!
order to-go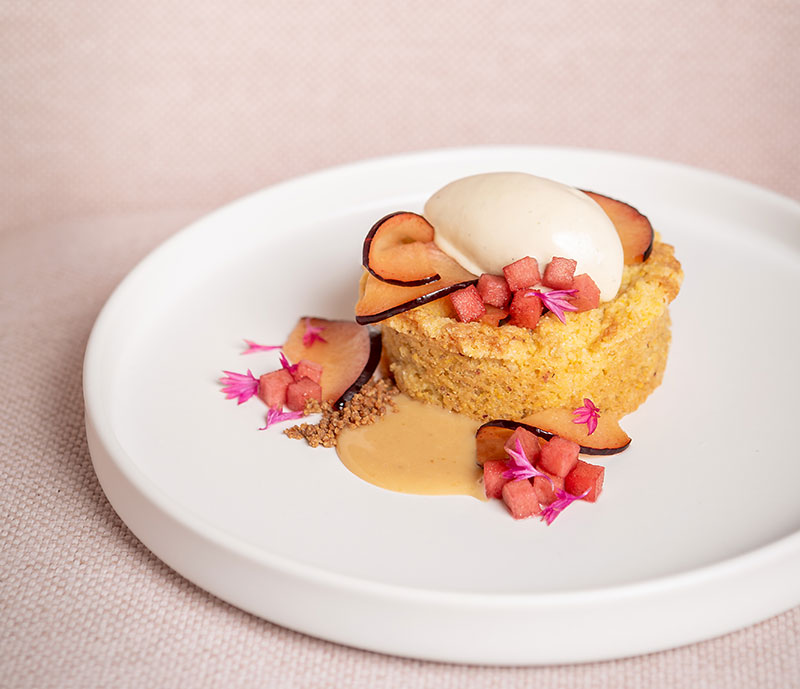 Downtown Dining in Cincinnati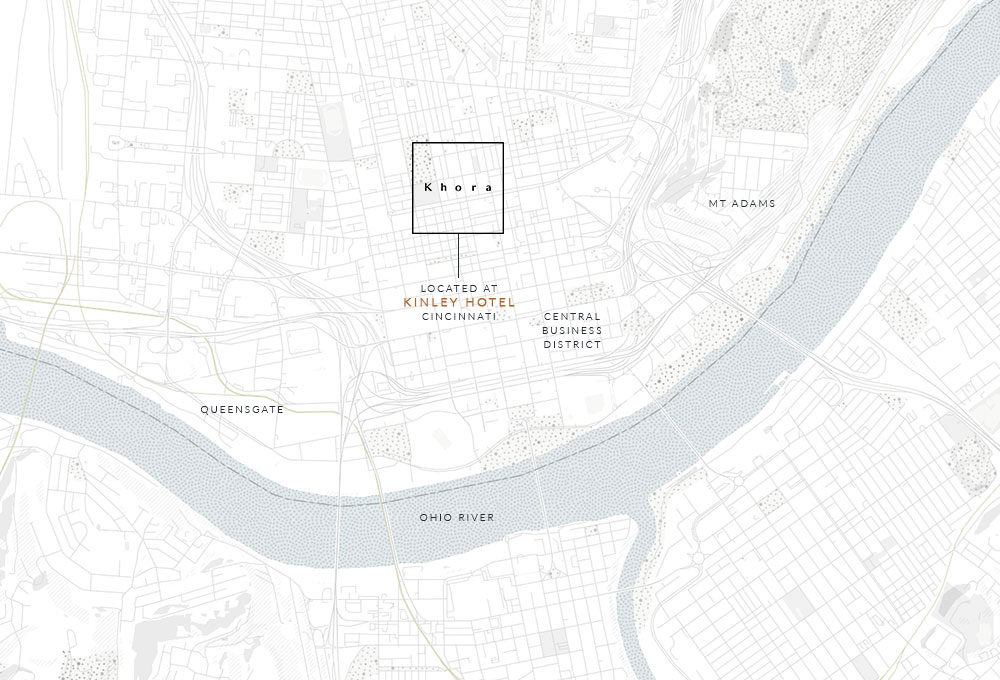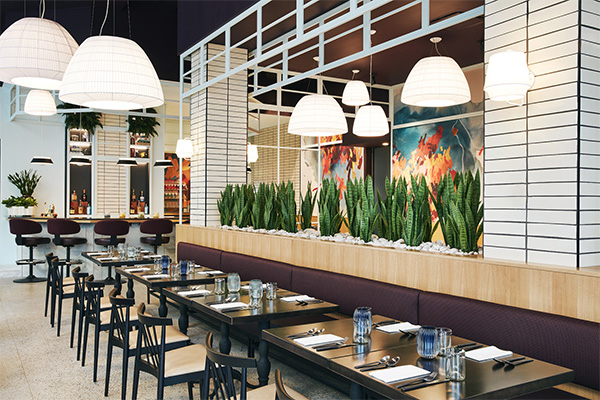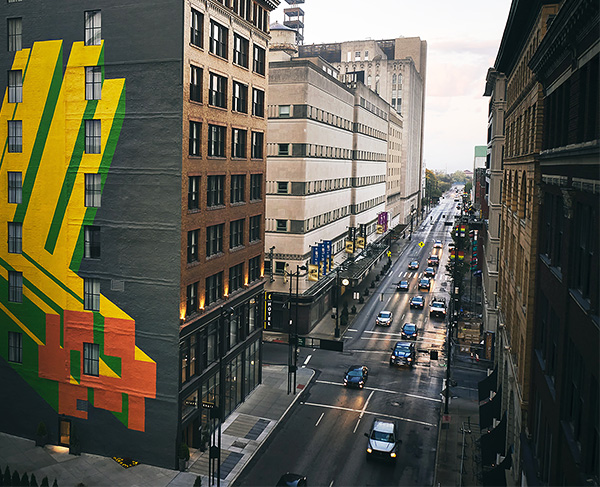 Downtown Dining
in Cincinnati
Khora is located in the new Kinley Hotel, between downtown and the Over-the-Rhine neighborhood. Deeply inspired by our local community, we put a heartfelt Midwestern spin on everything we create.